#6 TRANSMISSION: If each and every VIN number you have inspected so far has matched, then you are inspecting a rare vehicle.  A 100% numbers matching E-Body is difficult to find.  While checking the Transmission keep in mind that it should match the Engine VIN in terms of characters, font, alignment and spacing since they were stamped at the same time by the same tool.  There are two types of Transmissions in an E-Body, Manual and Automatic.  Let's start with the Manual Transmissions.  The Manual Transmission VIN pad is located on the passenger side of the Transmission case.  See photo 9.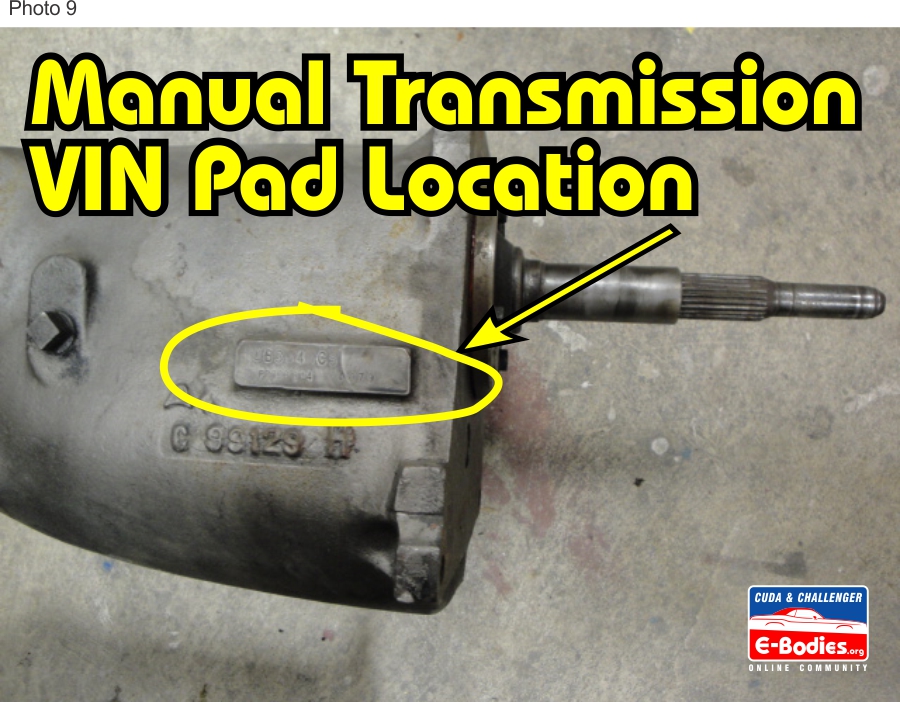 Just like the Engine VIN pad, the Manual Transmission VIN pad is milled and should have visible mill marks.  See photo 10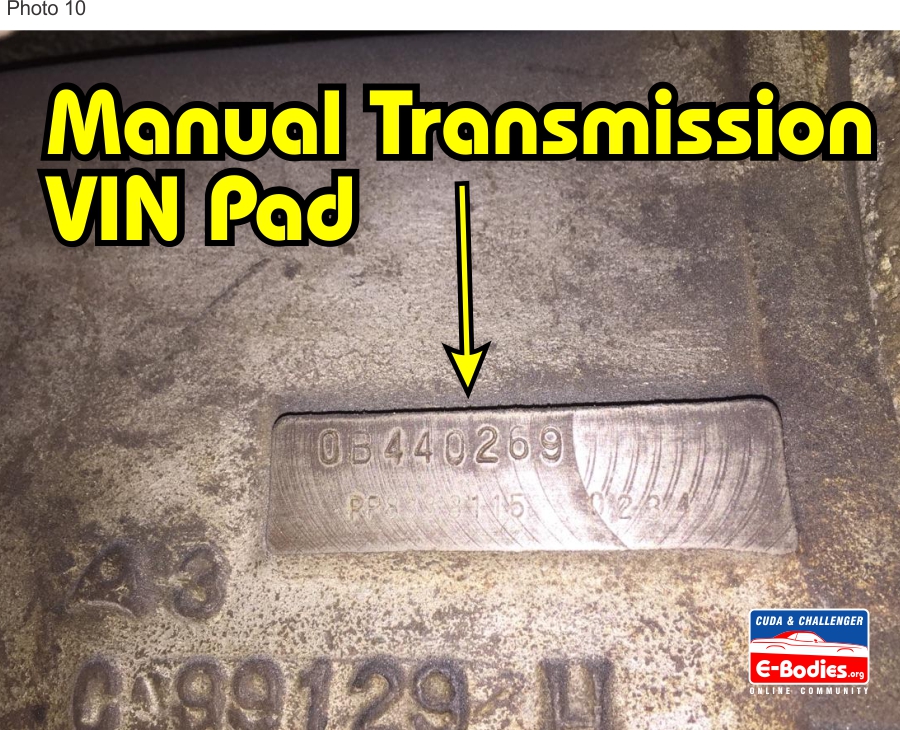 For the first time with any of the VINs you've inspected, the Manual Transmission has additional characters stamped on it that are not VIN related.  Under the 8 character VIN stamp there will be some smaller numbers.  In the photo 10 example you see the characters "PP833 3115 0234".  The PP833 means it's an A-833 4-Speed Transmission.  The next four numbers (3115) represents a 10,000 date calendar that Mopar used.  3115 is February 6th 1970.  You can find the 10,000 day Mopar calendar with a Google search or ask on the E-Bodies.org forum and someone will be happy to decode it for you.  It's also in the front of the Factory Part Catalog.  The last four numbers of 0234 means it was the 234th transmission built that day.  Automatic Transmissions do not have this extra information stamped on their VIN pads because they have dates in other places.  The VIN pad for an Automatic Transmission is also located on the passenger side of the case.  See photo 11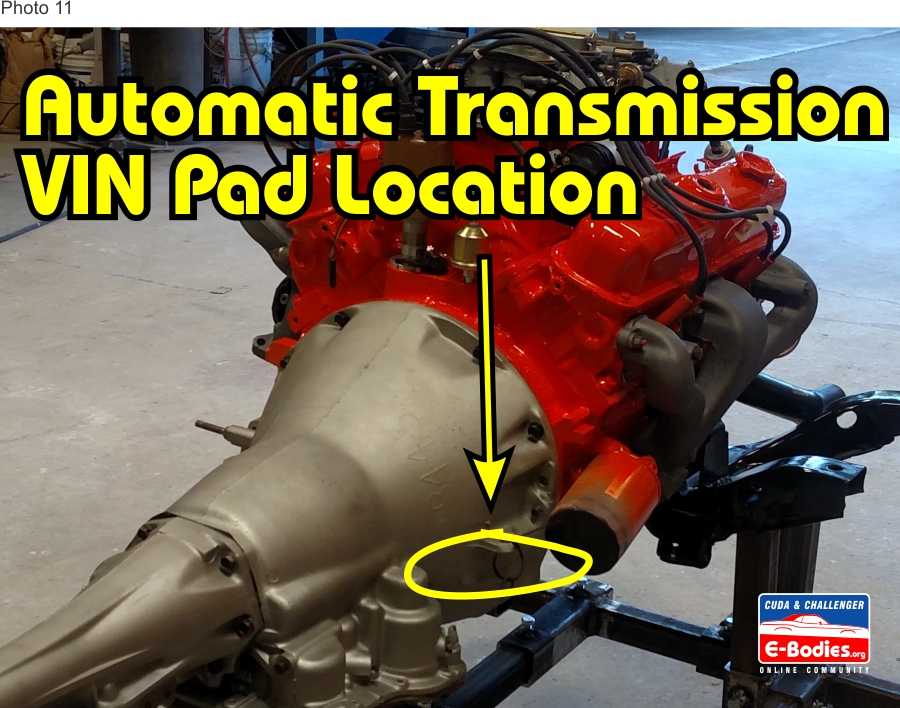 Unlike the Engine & Manual Transmission VIN pad that is milled, the Automatic Transmission has a non-milled cast face.  Note, there is a second pad milled on the rail above the Transmission oil pan where assembly and date information is stamped so make sure you find the correct VIN pad.  It will look like photo 12.